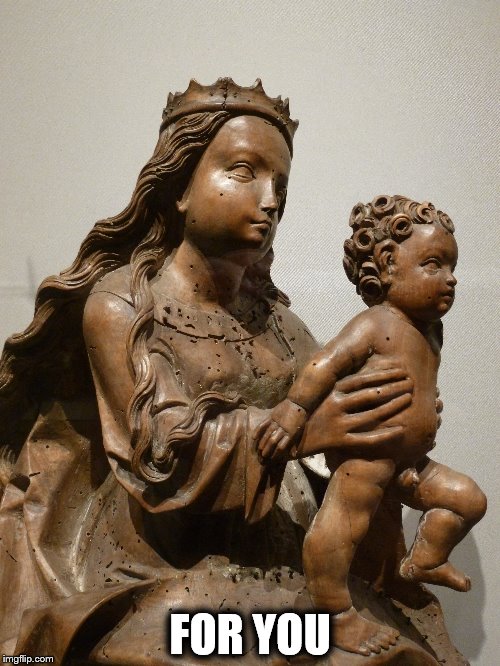 The Prayer of the Day
O  Lord, as we have known the incarnation of Your Son Jesus Christ by the message of the angel to the Virgin Mary, so by the message of His cross and passion bring us to the glory of His resurrection; through the same Jesus Christ, our Lord, who lives and reigns with You and the Holy Spirit, one God, now and forever. 
The Old Testament Reading for the Day: Isaiah 7:10-14   Psalm 45: 7-17   The Epistle Reading:  Hebrews 10: 4-10 The Gospel Reading for the Day: Luke 1:26-38
The Annunciation of Our Lord:  The angel Gabriel appears to Mary and announces that God has shown her favor and will use her as the means for the Messiah's birth. So Mary conceives Jesus when the angel says: "The Holy Spirit will come upon you, and the power of the Most High will overshadow you" (Luke 1:35). This same Spirit who hovered over the waters and brought forth creation (Genesis 1:2) will now "hover over" the waters of Mary's womb to conceive the creation's Redeemer. As the Holy Spirit comes upon Mary, she conceives Jesus "through her ear" (as Martin Luther says). The one who is conceived is called Holy, the Son of God. This is the moment of the incarnation of our Lord. The date of the Annunciation falls on March 25, because the Ancient Church believed the crucifixion occurred on that date. In antiquity, people linked the day of a person's conception with the day of his or her death. Thus, in the Annunciation, the Church joined together both the incarnation of Jesus and the atonement He accomplished. (The Treasury of Daily Prayer, Concordia Publishing House)
In exactly nine months from today, March 25th, will be Christmas.  On this day the Church rejoices that the angel Gabriel announced (and so, annunciation) that the Virgin Mary would conceive and bear a Child:  the Son of God.  When Gabriel announced this, Mary responded, Let it be according to your word.  So the Annunciation is the Incarnation. The Word became flesh.  The Feast of the Annunciation is always in Lent.  His birth is our death, our death to sin.  His resurrection is our life, our life in Him. There is more than one annunciation. We will hear the annunciation from the Cross, from the Lord's mouth:  It is finished.   We will hear again the glad announcement, even more wondrous than the first to Mary:  He is risen! We will yet again the last Annunciation:  He comes again! In the midst of death, there is life (Luther).