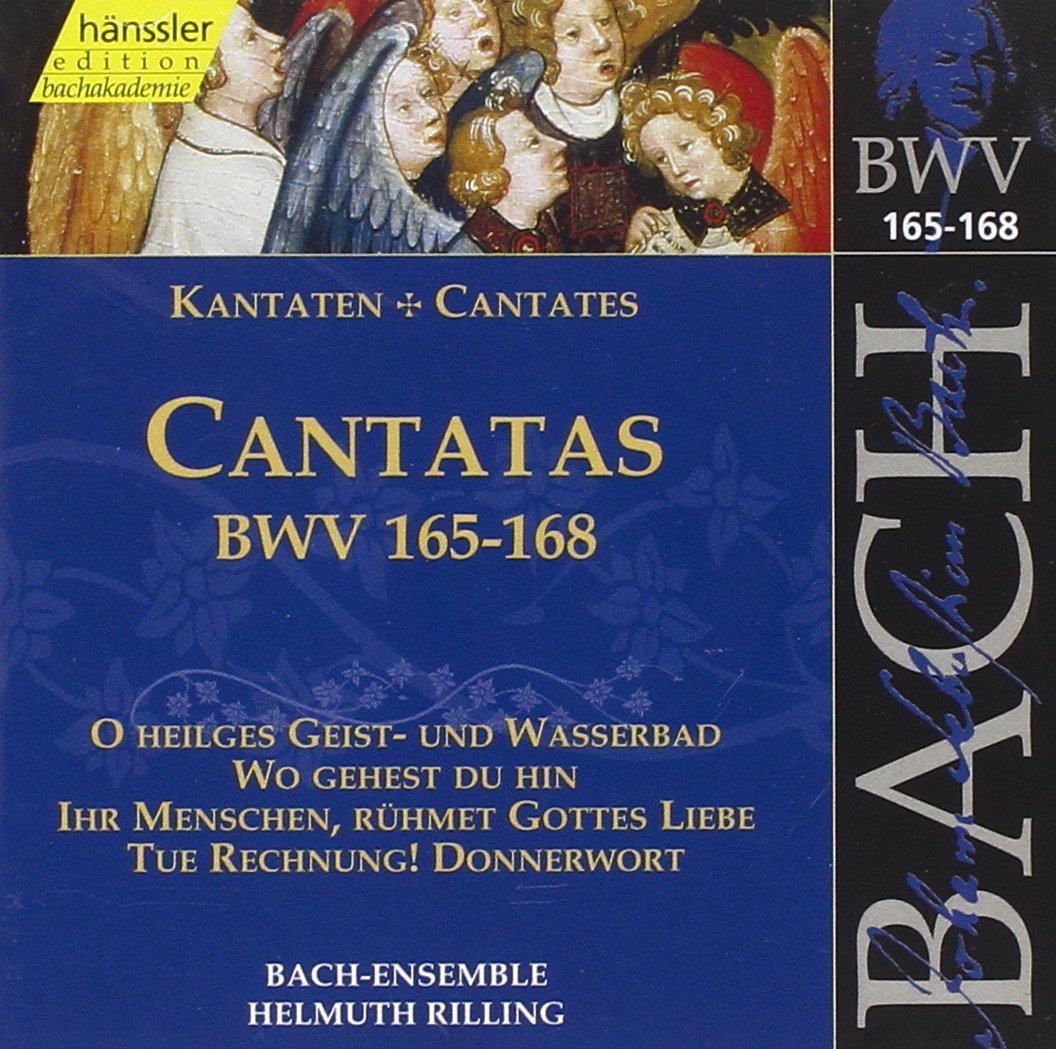 I think there is more poetry, profundity which is based upon solid Biblical and Lutheran theology to guide our lives in Christ than a 1,000 praise hymns.–Pr. Schroeder
The Libretto of Cantata BWV 168l—J. S. Bach
Tue Rechnung! Donnerwort:
Give an account of yourself! Word of thunder
Give an account of yourself! Word of thunder
that splits apart the very rocks,
word, at which my blood runs cold!
Give an account of yourself! My soul, go forward!
Ah, you must give back to God
his belongings, body and life,
Give an account of yourself! Word of thunder!
It is only the property of someone else,
what I have in this life;
spirit, life, courage and blood
and office and rank are the gift of my God.
They are mine to manage
and faithfully to look after
what has been entrusted to me by lofty hands.
Ah , but alas! I shudder with horror
when I look into my conscience
and see that my accounts are so full of faults !
Day and night
the things that God has lent to me
I have wasted with cold thoughtlessness.
How can I, righteous God, flee from you ?
I cry aloud beseechingly:
You mountains, fall! You hills, cover me
from God's angry judgement
and from the lightning of his countenance!
Capital and interest,
my debts great and small
must one day be settled.
Everything for which I remain in debt
is written in God's book
as with steel and diamond.
And yet, my frightened heart, live and do not despair!
Step joyfully before the court !
And if your conscience overcomes you
and you have here to stay silent,
then look to your guarantor
who does away with all your debts!
It is paid and fully discharged,
what you, O Man, remain owing in your account;
Blood of the Lamb- O great love! –
has crossed out your debt
and made a settlement between God and you.
It is paid, you are cleared!
Meanwhile,
because you know
that you are a steward,
take care and do not forget
to use Mammon prudently,
to do good to the poor,
and then, when time and life come to an end,
you will rest safely in the shelter of heaven.
Heart, tear apart the chains of Mammon,
Hands, scatter your goods !
Make my deathbed soft,
build for me a firm house
that remains forever in heaven
when the earth's goods turn to dust.
Strengthen me with your joyful spirit,
heal me with your wounds,
wash me with the sweat of your death
in my last hours;
and take me then, whenever it pleases you,
in true faith from this world
to be with those you have chosen.