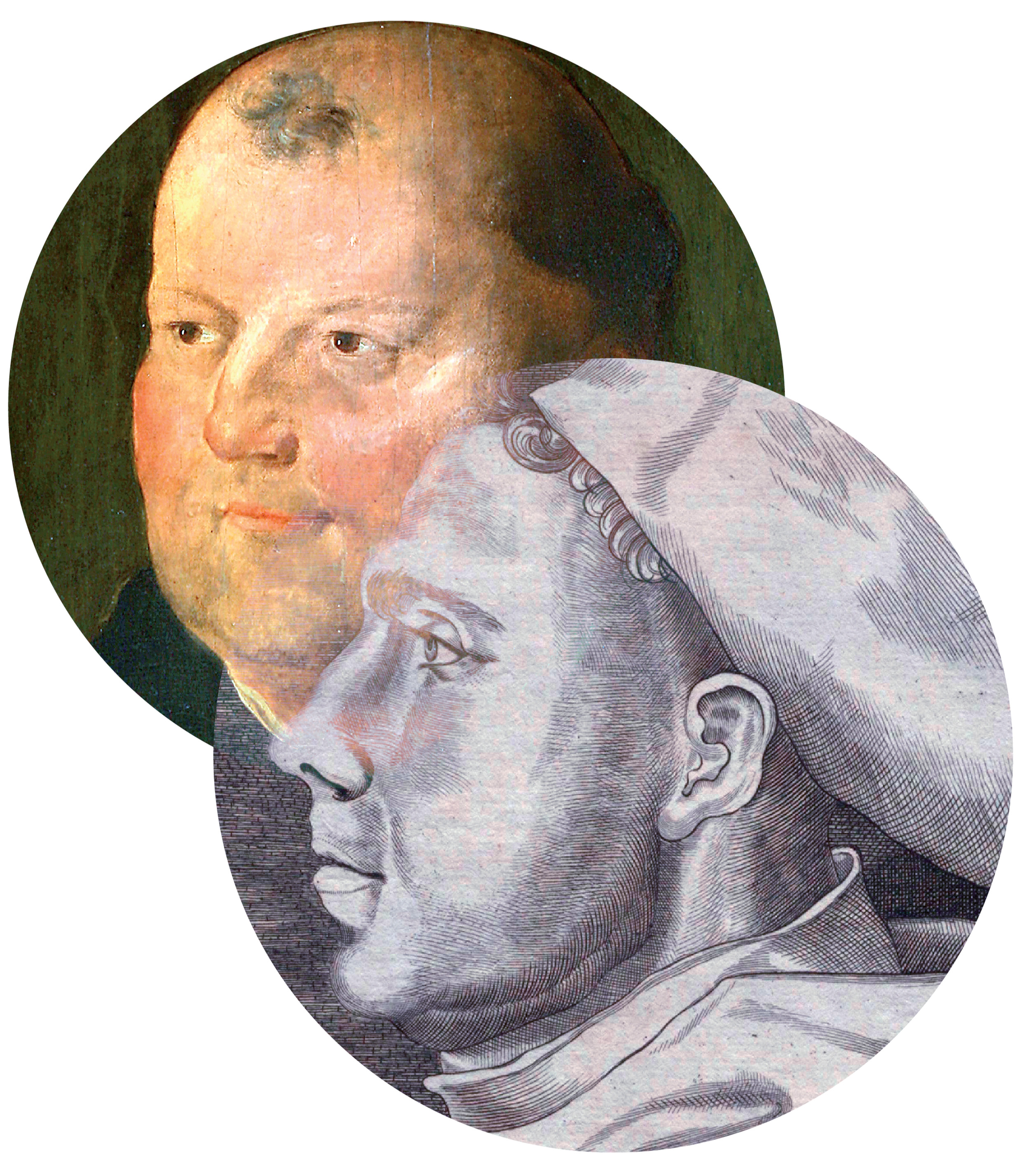 Johann von Staupitz (ca. 1469–1524), was vicar-general of the Augustinian Order in Germany and friend of Martin Luther, was born in Saxony. He studied at the universities in Leipzig and Cologne and served on the faculty at Cologne. In 1503 he was called by Frederick the Wise to serve as dean of the theological faculty at the newly founded University of Wittenberg. There he encouraged Luther to attain a doctorate in theology and appointed Luther as his successor to professor of Bible. During Luther's early struggles to understand God's grace, it was Staupitz who counseled Luther to focus on Christ and not on himself. (The Treasury of Daily Prayer, CPH)
Reflection: When the publication of the 95 Theses spread throughout Europe, then Luther was in middle of a raging storm. He corresponded with his father confessor. On the twenty-fifth of November he sent word to Staupitz:
I am expecting the curses of Rome any day. I have everything in readiness. When they come, I am girded like Abraham to go I know not where, but sure of this, that God is everywhere.
Staupitz wrote Luther from  Austria: 
The world hates the truth. By such hate Christ was crucified, and what there is in store for you today if not the cross I do not know. You have few friends, and would that they were not hidden for fear of the adversary. Leave Wittenberg and come to me that we may live and die together. The prince [Frederick] is in accord. Deserted let us follow the deserted Christ. (From Here I Stand by Roland Bainton)
Up until his death, Fr. von Staupitz, wrote to Luther and he to him. We do not know if Luther's dear father superior ever accepted the evangelical doctrine, but he sure seems to have known them and lived them.
It is written in Proverbs 17: 17:A friend loves at all times,   and a brother is born for adversity. And from Proverbs 18: 24: A man of many companions may come to ruin, but there is a friend who sticks closer than a brother.
Fr. Staupitz epitomized those Scripture passages. In The Smalcald Articles, of the Lutheran Confessions, Part III, Article IV, "Of the Gospel", Father Luther confesses the 4 ways the Lord gives us the Gospel:
1. The Preaching of the Word;
2. Baptism;
3. the Sacrament of the Altar;
4. Confession and Absolution: "…through the power of the keys, and also through the mutual conversation and consolation of brethren, Matt. 18:20: Where two or three are gathered together, etc." (Book of Concord; emphasis added).
The power of the keys, or absolution, are linked with "the mutual conversation and consolation of brethren" and rightly so, as the Lord did, recorded in Matthew 18. I can only opine that Luther was taught this in the school of Holy Spirit, partly at least, because of his Father confessor. Staupitz was obviously Luther's mentor and with that Luther's friend and brother in Christ.
This is a good commemoration to thank and remember mentors in our lives, who have been closer than a friend, a brother born for adversity who hung in there with you. A brother who has heard your soul's confession and offered Christ's absolution as did von Staupitz. All the Facebook friends in the world do not one dear brother or sister in Christ Jesus make. Between Martin and Johannes stood Jesus Christ and the dear Father Johannes showed Martin Jesus Christ so that Martin could see Him in the clear Word of Scripture. "Lord, keep us steadfast in Your Word", penned and sang Luther. He probably knew he was kept steadfast by his dear father confessor as a mentor who has so done for you. Fr. Staupitz knew the Word as he had been fully known (1 Corinthians 13:12).