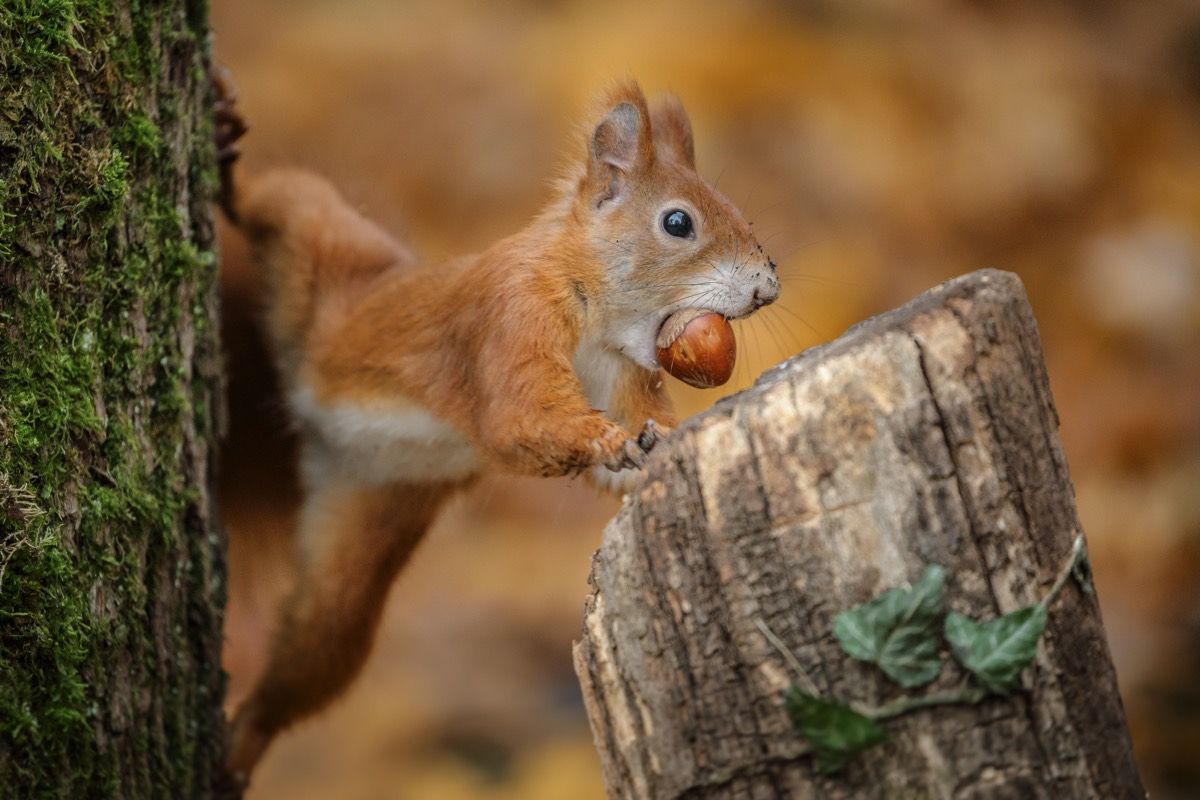 I have stored up your word in my heart,/ that I might not sin against you. Psalm 119: 11
As we are in autumn, the squirrels are storing up acorns and nuts for the winter, so they have food when there is none.  According to this Psalm verse, it sounds as if we are to be spiritual squirrels storing up God's Word in our hearts. I think so.  Sinning is starving to death in the soul.  God's Word alone, written and Incarnate, can keep us safe from sin.  Further, we may be living in a time which the word of the Lord is rare (see 1 Samuel 3:  1):  rarely preached and taught, rarely obeyed and routinely derided and this occurs not only in the worldly culture but in the churches. When the Word is not heard in its fullness, it can be read and prayed.  During the times of famine of the Word of God, we need His Word stored up, "hid" (King James translation) so we may have sustenance in faith in the Lord and love for one another. Storing up the Word of the Lord suggests memorizing the Word:  verses and passages of both Law and Promise so the Lord guide us by the light of His Word in these dark days. "We should daily be engaged with God's Word and carry in our hearts and upon our lips (Luther's Large Catechism)", for Thy Word is lamp unto my feet and a light unto my path (Psalm 119: 105).
 O holy and most merciful God, You have taught us the way of Your commandments. We implore You to pour out Your grace into our hearts. Cause it to bear fruit in us that, being ever mindful of Your mercies and Your laws, we may always be directed to Your will and daily increase in love toward You and one another. Enable us to resist all evil and to live a godly life. Help us to follow the example of our Lord and Savior, Jesus Christ, and to walk in His steps until we shall possess the kingdom that has been prepared for us in heaven; through Jesus Christ, our Lord.