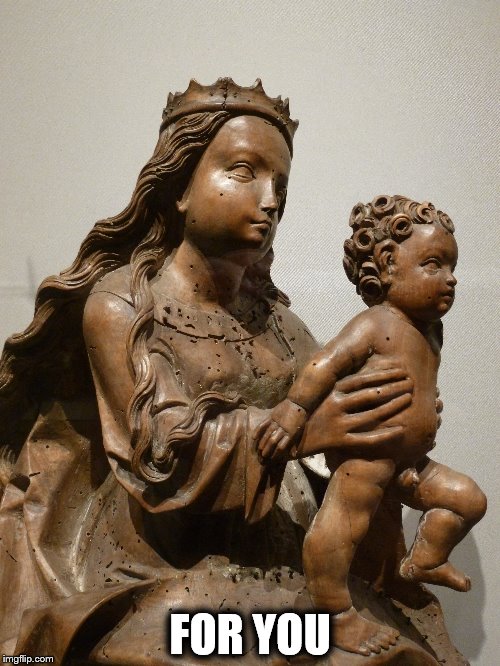 This reflection on St. Nicholas is by Orthodox priest and professor, Rev. Thomas Hopko from his book, The Winter Pascha (St. Vladmir's Seminary Press):
We use that term "goodness" so lightly in our time. How easily we say of someone, "He is a good man" or "She is a good woman." How lightly we say, "They are good people." A teen-age girl takes an overdose of drugs, and the neighbors tell the reporters, "But she was always such a good girl, and her parents are such nice people!" A young man commits some terrible crime, and the same rhetoric flows: "But he was always such a good boy, and his family is so nice."' A man dies on the golf course after a life distinguished by many years of profit-taking and martini-drinking, and the reaction is the same: "He was a good man, yeah, a real nice guy." What do "good" and "nice" really mean in such cases? What do they describe? What do they express?

In Saint Luke's gospel it tells us that one day a "ruler" came up to Jesus and asked, "Good Teacher, what shall I do to inherit eternal life?" And Jesus answered him, "Why do you call Me good? No one is good but God alone" (Lk18:18; see also Mk10:18). In Saint Matthew's version it says that Jesus answered the man by saying, "Why do you ask Me about what is good? One there is who is good" (Mt19:17). However we choose to interpret Christ's words, at least one point is clear. Jesus reacts to the facile, perhaps even sarcastic, use of the term "good" by referring it to its proper source. There is only One who is good, and that is God Himself. If you want to speak of goodness, then you must realize what—and Whom—you are talking about!




Like God, and like Jesus, Saint Nicholas was genuinely good. Real goodness is possible. For, to quote the Lord again, "with men this is impossible, but with God all things are possible" (Mt19:26). A human being, even a rich human being who believes in God, can be genuinely good with God's own goodness. "For truly I say to you," says the Lord, "if you have faith as a grain of mustard seed … nothing will be impossible to you" (Mt17:20-21).The Messiah has come so that human beings can live lives which are, strictly speaking, humanly impossible. He has come so that people can really be good. One of the greatest and most beloved examples among believers that this is true is the holy bishop of  Myra about whom almost nothing else is known, or needs to be known, except that he was good. For this reason alone he remains, even in his secularized form, the very spirit of Christma

s.